envelopeannemaree@houseofoils.com.au phone0438 417 256
Citronella Essential Oil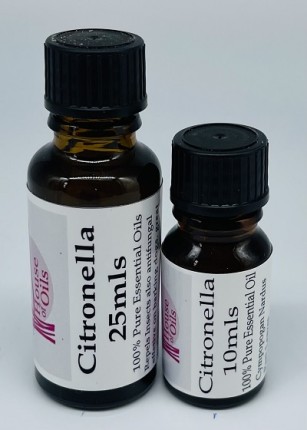 Citronella 100% Pure Essential Oil - 10ml $9.60 25ml $14.10
-Postage Australia Wide $10.00
>Description
Citronella has traditionally been used for its insect repelling properties.
add some oil to a spray bottle and a little water and use around doors/fly screens
Warm, fresh, and grassy aroma.
>Aromatic Description
Strong, fresh lemon like aroma.
> Botanical name: Cymbopogon winterianus Jowitt
>Extraction Method Steamed distilled
Certification: Australian Certified Organic
>Cautions
Keep out of reach of children. Avoid contact with eyes,
inner ears, and test sensitive areas.
If you are pregnant, nursing, or under a doctor's care,
consult your physician. Possible skin sensitivity.
There are no reviews for this product.