envelopeannemaree@houseofoils.com.au phone0438 417 256
Lavender Essential Oil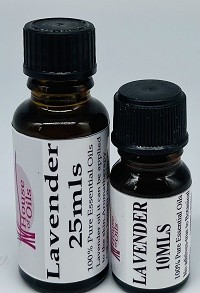 Lavender 100% Pure Essential Oil 10ml $9.80 25ml $$14.40
Botanical Name -Lavandula angustifolia
Ingredients: Lavandula Augustifolia Oil
Common Name: Lavender French
Plant Part: Flower Head
Extraction method: Steam distilled.
Description
RUB IN BEFORE bed- Rub on the bottom of your feet -Sprinkle a few drops on your pillow- Use in your Diffuser in the bedroom helps with sleeping OR Diffuse throughout your home. Try a few drops on your children's sleep toys that instils a good night's sleep.
Rub into your temples helps headaches (mix with a base oil like grapeseed or almond oil )
Common uses: Lavender essential oil has been known for its antiseptic, anti-microbial, and analgesic properties.
When inhaled through vaporized air lavender also acts as a sedative and relaxant, helping to reduce feelings of stress.
Lavender has also been noted for its ability to accelerate wound healing although scientific evidence to back this up is patchy.
Lavender has also been promoted as a topical agent for the relief of itchy skin after research found the oil may inhibit parts of the allergic pathway.
Note: Top Strength of aroma: Strong
Use: Add a few drops in your Diffuser for a good night's sleep. - place on your aromothy necklace or bracelet- helps with headaches
Cautions:
Keep out of reach of children. Avoid contact with eyes,inner ears, and test sensitive areas.
If you are pregnant, nursing, or under a doctor's care, consult your physician. Possible skin sensitivity.
POST: All enquiries regarding Postage, should be directed to your local Post Office.
We do not have this information
Postage: We send with 3 working days of receipt of your order.
Delivery: Anticipated despatch 3 days after receipt
Postage Australia Wide $10.00
There are no reviews for this product.