envelopeannemaree@houseofoils.com.au phone0438 417 256
Lemon Essential Oil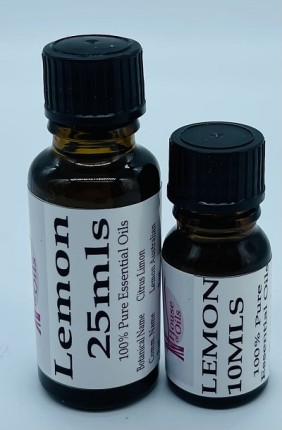 Lemon 100% Pure Essential Oil 10ml $9.60 25ml $14.10
>Description
The lemon essential oil has been known to have astringent properties
that can counteract the overproduction of sebum.
This beautiful Australian grown lemon oil fresh from the tree is an excellent
the choice for perfumery, aromatherapy, skin, and hair care.
>Botanical name: Citrus limon
>Aromatic Description
Clean, fresh, citrus, bright
>Collection Method
Cold Pressed/Expressed
Plant Part
Lemon rinds (peel)
Main Constituentsmene
Limonene, ß pinenes, γ-terpi
>Cautions
Keep out of reach of children. Avoid contact with eyes, inner ears, and test sensitive areas.
If you are pregnant, nursing, or under a doctor's care, consult your physician. Possible skin sensitivity.
Postage Australia Wide $10.00
There are no reviews for this product.