envelopeannemaree@houseofoils.com.au phone0438 417 256
Lemongrass Essential Oil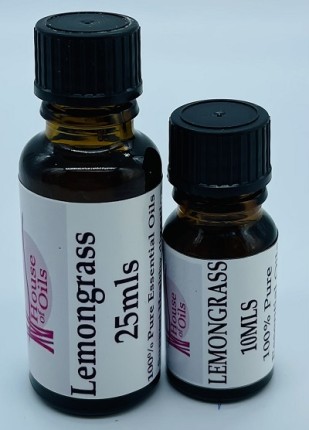 Lemongrass Essential Oil 10ml $1030 25ml $15.70
Botanical Name Cymbopogon flexuosus
Common name: Lemongrass
We also sell Rock Ya Pain
Method of Extraction - Steamed distillation
Aromatic Description:Citrus fresh
Description
Lemongrass oil has been known to tighten the elastin fibers in the epidermis
and has traditionally been used as part of a treatment for sports injuries,
such as sprains and bruises. Strong, grassy, herbaceous, and citrus aroma.
*Dilute with a carrier oil to minimize any skin sensitivity.
Diffusion
Use three to four drops in the diffuser of choice
Refreshing and invigorating to the senses. One of our popular Oils
Aromatic Description:Citrus fresh
Cautions
Keep out of reach of children. Avoid contact with eyes,
inner ears, and test sensitive areas.
If you are pregnant, nursing, or under a doctor's care,
consult your physician. Possible skin sensitivity.
Certification: Australian Certified Organic
There are no reviews for this product.