envelopeannemaree@houseofoils.com.au phone0438 417 256
100ml-Exfoliating Quality Face & Body Sugar Polish-Lemon Ironbark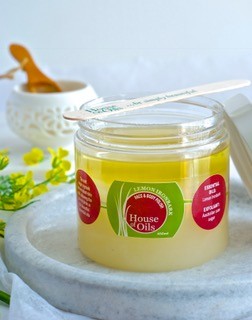 EXFOLIATING -Sugar Polish -Face & Body Lemon Ironbark Essential Oil
3 Sizes:
100ml-$35.00 NOW $28
250ml- $55.00 NOW $49
500ml- $75.00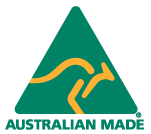 Essential Oils of :LEMON IRONBARK - its invigorating Botanical Name: Eucalyptus Staigeriana - We Purchased and distilled from our local farmers
Our Sugar Exfoliant is grown in Queensland on Sunshine Coast

from all-natural ingredients

Delivery Normally 3 days Spend $150 and receive Free Postage

A deliciously Lemon Scented and gentle sugar-based face and body exfoliant

that brings dull skin to life, while improving your skin texture leaving your skin feeling so soft & supple.

Instructions

:

Always use on Dry Skin/Dry Body:

Exfoliate one to three times a week.

With the spatula supplied scoop a small amount of the sugar/oil,

ensuring you don't Stir the product.

Massage over all the dry skin, using gentle pressure and small circular motions.

Take a wee bit longer over dry rough areas like elbows, knees,

heels Rinse off under the shower or bath.

After Use: please keep the lip and the lid clean of oil/sugar residue

and replace the lid. All our products are sealed.
Our products are chemical-free. Australian Made
Base Oils: Canola, Macadamia, Grapeseed, Sweet Almond.
MONEY BACK GUARANTEED if not completely satisfied -

Return the products for a full product refund. House of Oils
Webpage not working? please ring me Anne-Maree 0438-147-256 thank you so much.

We also are distributors for Rock Ya Pain
POST: All enquiries regarding Postage, should be directed to your local Post Office.
We do not have this information
Postage: We send with 3 working days of receipt of your order.
Delivery: Anticipated despatch 3 days after receipt
Postage Australia Wide $10.00
We are the original sugar cane exfoliant in Australia and only use the highest quality products, our Lemon Ironbark is delivered to from a local Farmer. We put enormous effort in developing and perfection our products. All Our essential oils 42 are all 100% pure
So, pop online and order now, or ring Anne-Maree 0438 417 256
..
I just love all your products
I am very happy with your products. Can't wait to receive them. I have also recommended you to a lot of my friends.
I just love the exfoliating scrub, my granddaughter loves it as well. Really great product.
I am so happy with the sugar polish, i have been using it for years and as a mature person, my skin looks lovely thanks
I love the sugar polish and the massage oil, I use it every day on my face and body and my skin has never felt so good
Great Service with emailing postage updates and your lovely products