envelopeannemaree@houseofoils.com.au phone0438 417 256
Tea Tree Essential Oil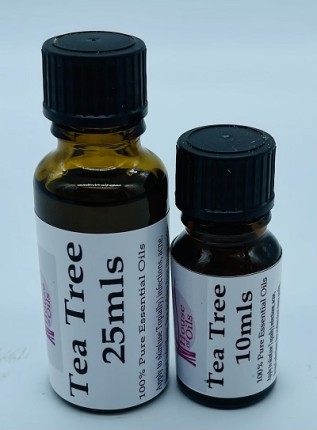 TEA TREE ESSENTIAL OIL 100% PURE- 10ml $10.41- 25ml $16.00
Postage Australia Wide $10.00
It is said that these essential oils are a FIRST AID KIT in a BOTTLE:
Ingredients

: Melaleuca Alternifolia Leaf Oil
Botanical name: Melaleuca alternifolia
Common name: Tea tree
Plant part: Leaves
Extraction method: Steam distilled

Common uses: Tea tree has traditionally been used for its antibacterial, antifungal and antiseptic properties.
Note: Middle
Strength of aroma: Strong
Aromatic scent: Fresh, antiseptic and medicinal scent.
Uses-Bites-pimples-cuts-cleaning - helps with digestive problems
- Combats Acne-Kills Ring Wounds-Disinfects Wounds
- Removes skin tags- softens crones-Removes Warts-Cures Dandruff-Stops Insect Bits -This is just some of the reasons why you should always have
Tea Tree Essential Oil in your house
-A must take when camping
Diffuser:Excellent for use in oil burners/Diffusers keeps pest a bay.
Storage: Away from direct sunlight and store below 30 degrees Celsius
CAUTIONS: Keep out of reach of children. Avoid contact with eyes, inner ears, and test sensitive areas. If you are pregnant, nursing, or under a doctor's care, consult your physician. Possible skin sensitivity.
There are no reviews for this product.